A Shopify agency helping build awesome online experiences for ambitious ecommerce brands.
Branding & Strategy
We help our clients build and develop engaging online DTC brands, from concept, through development of an identity and onwards to effective execution of their brand across multiple channels and touchpoints.
Ecommerce Design
We design awesome, engaging ecommerce experiences, based on industry best practices, but leveraging current market trends with creative new approaches to design beautiful websites that are easy to use, and hard to forget.
Shopify Development & 
Theme Customisation
Our expert development team breathe life into our designs, converting the beautiful branded layouts into smooth, efficient and effective ecommerce stores. Built on Shopify's industry leading architecture to ensure secure, fast and future-proof performance for your ecommerce store.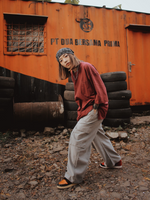 Growth & Optimisation Programs
3, 6 or 12 month programs, focused on leveraging opportunities within your ecommerce business, optimising your customer experience and growing your ecommerce brand.
Talk is cheap
So, lets do that first.
Get in touch today and lets see how we can help you realise your ecommerce goals.